---
Starground Virtual Online Tour
Small Venue


Tonight's concert is at Chi Chi's restaurant near Newark Delaware. The client is the four piece popular rock band "Stories from Missouri" featuring original music and popular songs from the 70's and 80's.
---
Stories From Missouri at Chi Chi's
Stanton Delaware, March 4th 2004

Stories from Missouri makes a triumphant return to Chi Chi's restaurant. The night was a great success. The music was good and the crowd had a great time.

In fact the show went so good that right after playing, the band has hired for the top night of the year - Cinco de Mayo!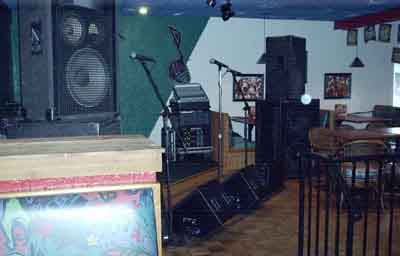 The system is set up and ready for the band.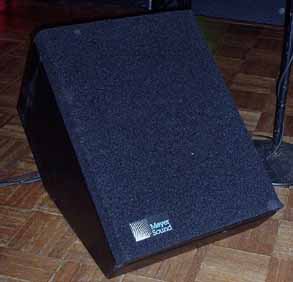 The high quality monitors are in place and ready to go.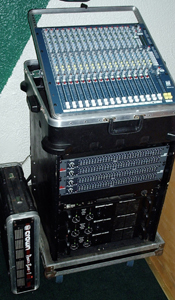 The monitor mixes are set up.

Standard configuration includes a dedicated monitor console with seperate graphic equalizers for each monitor zone.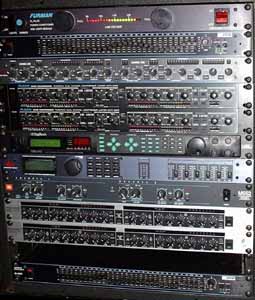 The main system is tuned for the room.

Effects, compression and gating are adjusted for the musicians involved and their musical style and taste.

Vocal microphones are adjusted to reduce feedback in the room and the console is ready for soundcheck.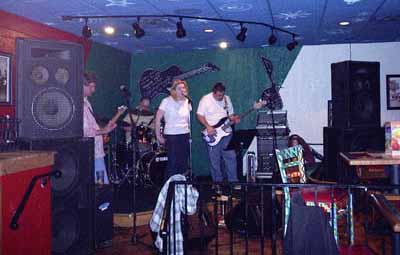 The band begins soundcheck. A few adjustments are needed.

Typically this band plays at a lower level by having their instruments turned up in their monitors.

Tonight the bass player needs a little less guitar than previously and his bass has too much treble. David Muddiman makes the adjustments to the monitor console and the band is pleased with the results.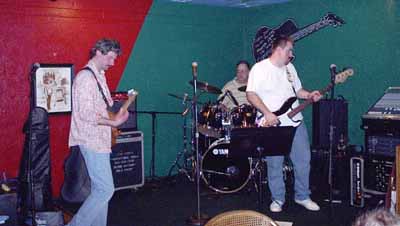 First set begins.

Music by The Police, The Talking Heads, and The Rolling Stones entertain the crowd.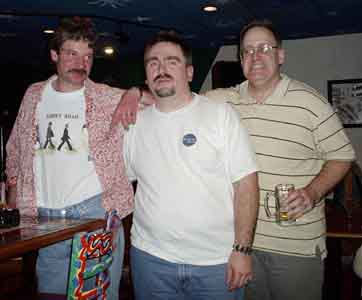 The guys in the band are very happy.

Pictured are Chris Bogush (guitar) Tony DeAngelis (bass) and Ralph Domenic (drums).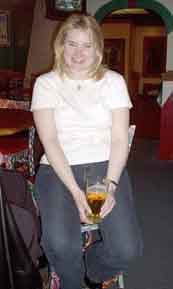 Lead vocalist Michelle Helfrich had a great night.

And the band has been re-booked on the restaurant's most popular night of the year !



Related Links:
Stories from Missouri online website
Starground Audio David Muddiman - Audio Engineer



---