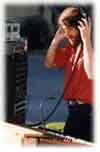 David Muddiman mixes OctoberFest Newark DE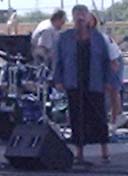 State Governor Minner speaks through the Starground System - Again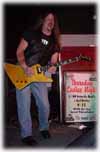 BigTOE rocks 38 LedZep Tunes in 4 Minutes!


David Muddiman is Audio Engineer for a professional musical in a beautiul theatre


Producer Bob Merlini chooses Starground Audio to record the Carl Filipiak Group Live


A Macintosh G4
for all Post-Production


The Amazing Meyer 650-R2 Sub-Woofer


The Crest 7001 Touring Amplifier


Now beginning union affiliation.


Custom Rebuilt Main and Monitor Consoles are Smaller and Better for Recording.


System Acoutics Prediction